On Sunday, Casey and I went to the Northern Virginia Summer Brewfest!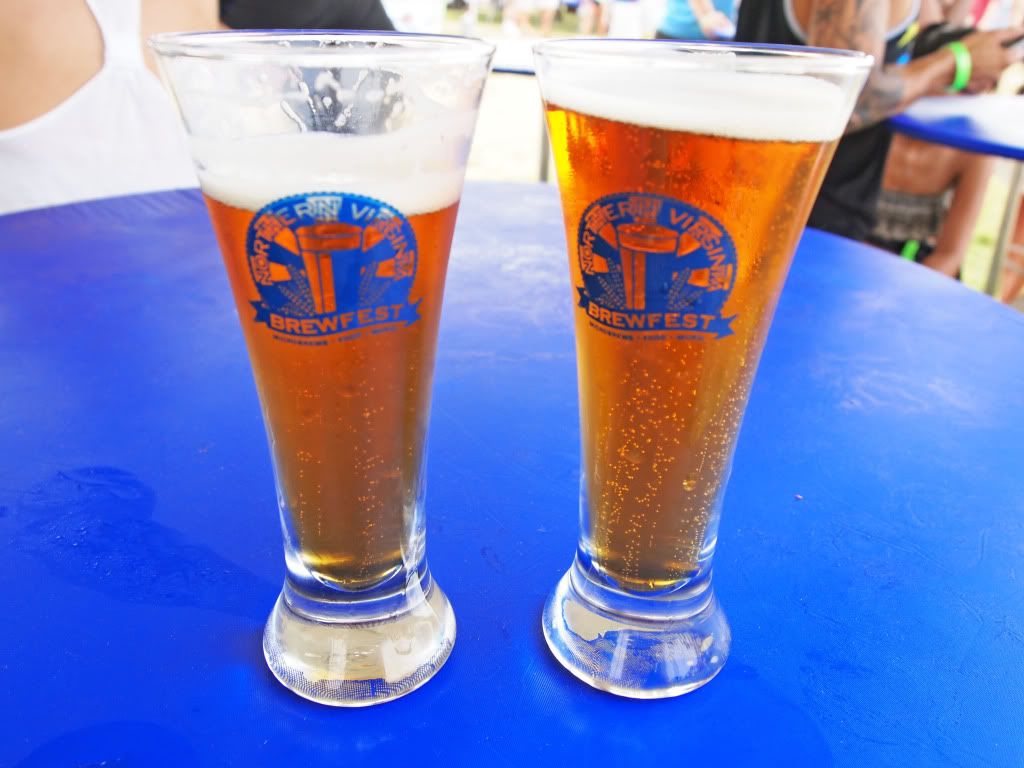 I don't even know how many breweries were there but it was a lot. Casey's favorite, Stone, was there and they had his favorite beer, Arrogant Bastard, on tap. So obviously he was in heaven. The guy pouring gave us Arrogant Bastard samples for free so Casey wanted a picture with him (Casey thought he was super awesome).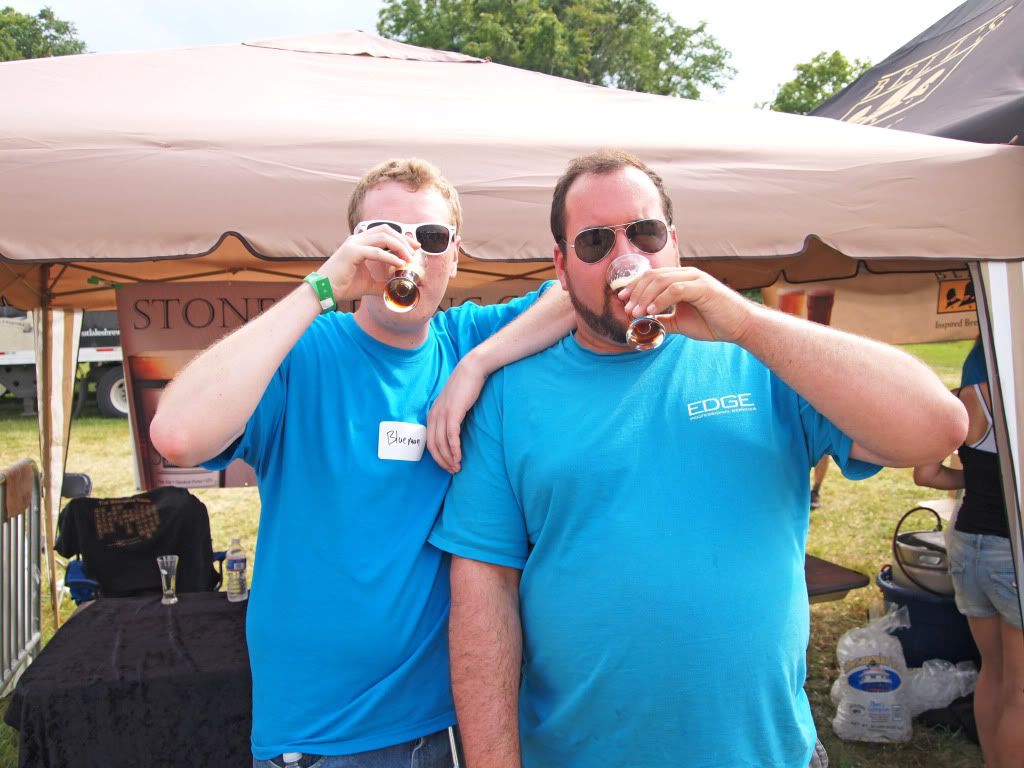 My favorites from the day were my normal Woodchuck Amber (which is SO great on tap) and Abbey Dubbel from Flying Dog.
My champion brought me corn dogs and got himself a cigar.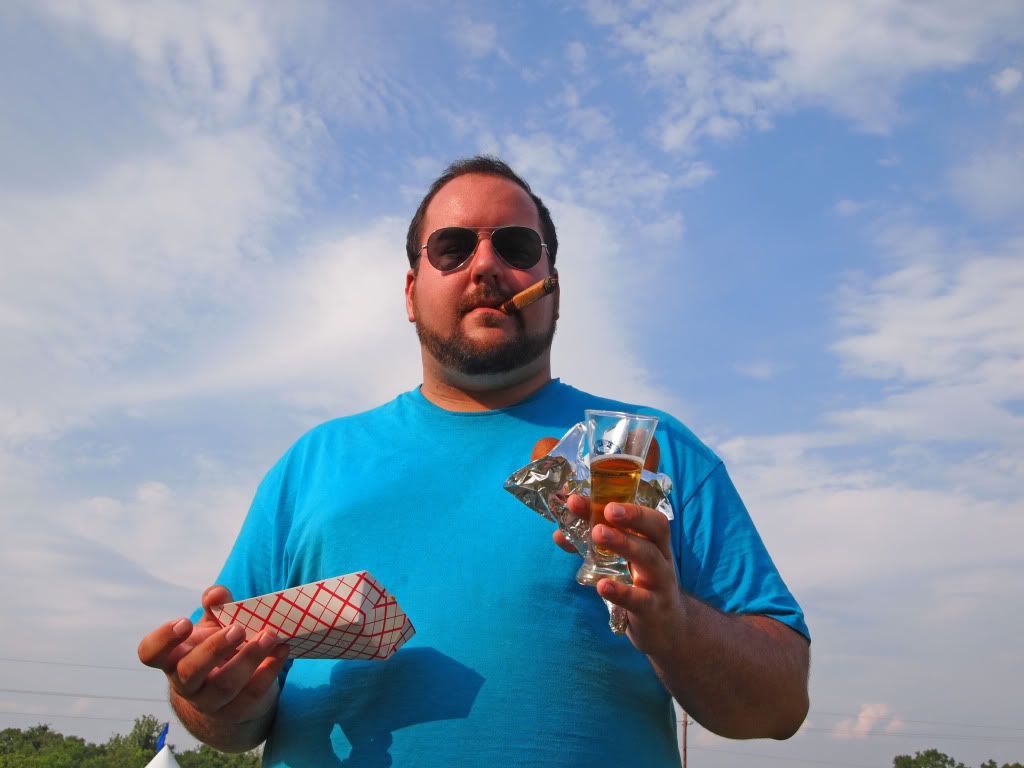 I enjoyed the corn dogs greatly with my Woodchuck.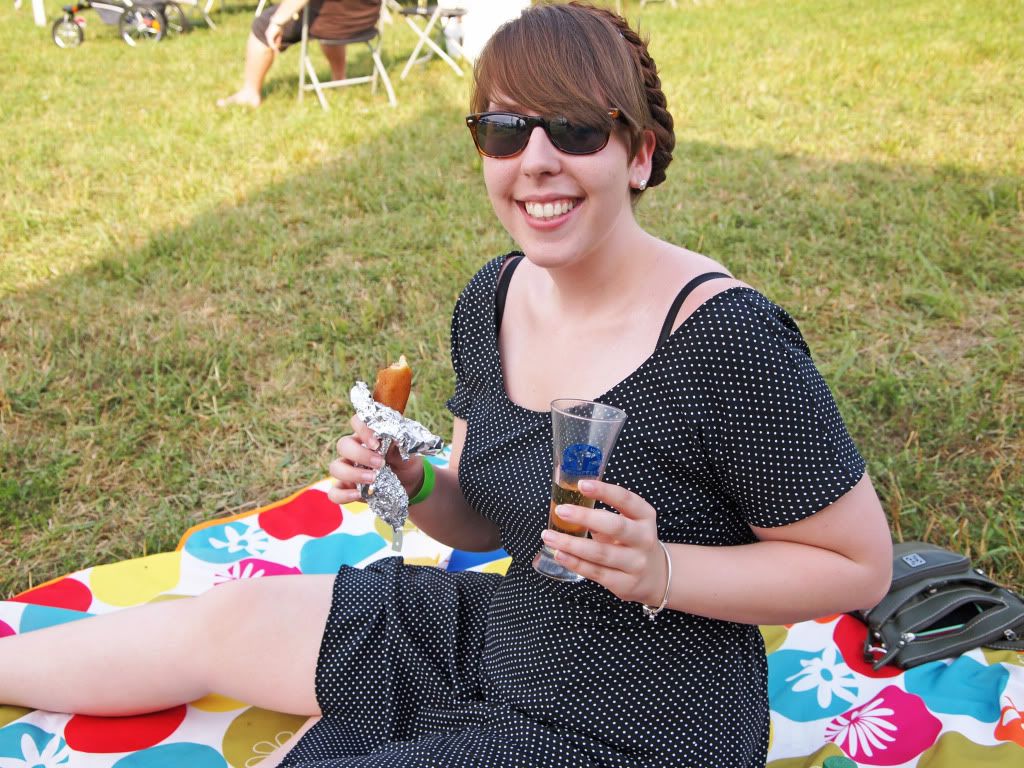 I grabbed some kettle corn before we left and a fellow brewfester offered to take our picture, it was so nice!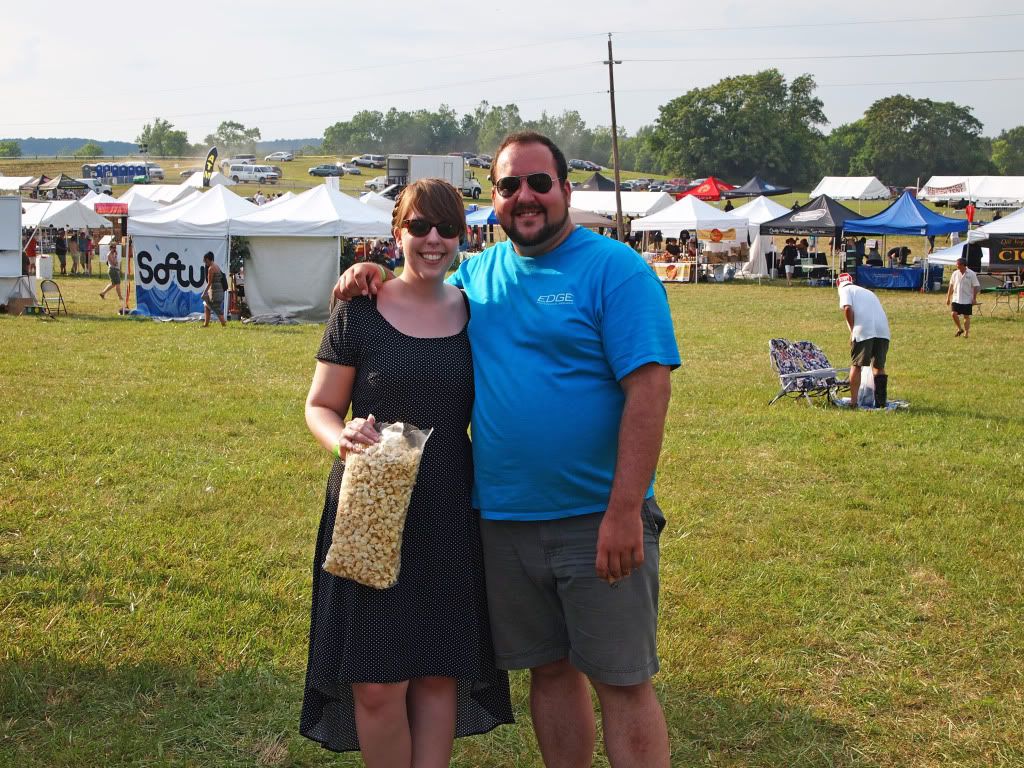 I want to go again in the fall!