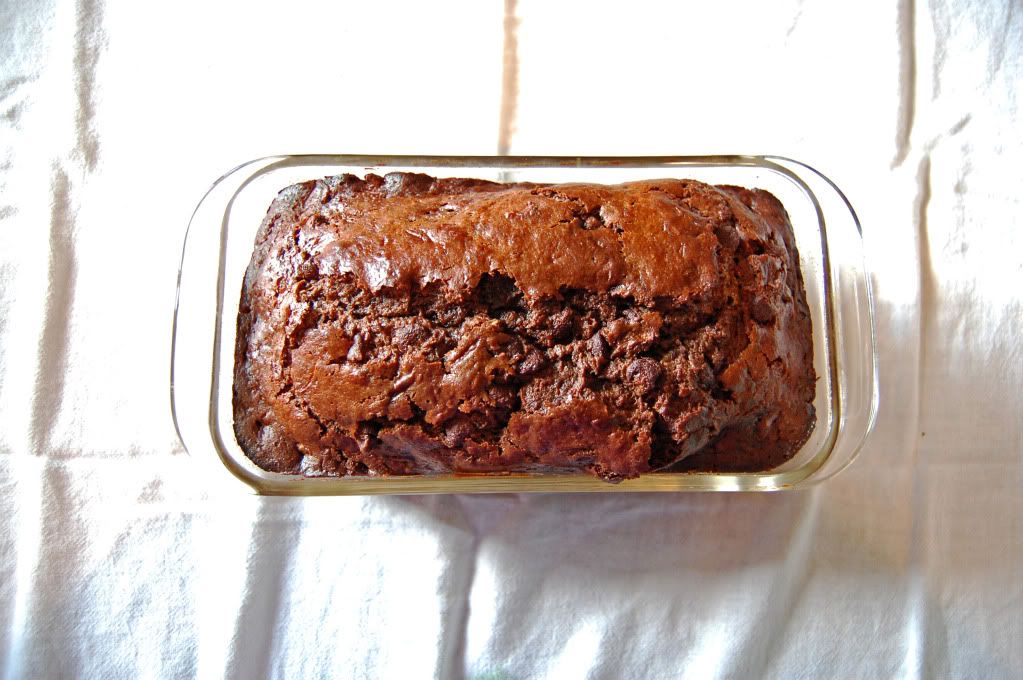 After I saw
this recipe
from
The Brown Eyed Baker
I went to one of the local farmer's markets to pick up some zucchini (only $1 each!). This was my second time ever going to a farmer's market and the first time going to one near my house. The first time I went to one was in Michigan while visiting family. Funny story, I bought some cheese bread but forgot to zip my suitcase and the dog got to it and ate a good chunk of it. Darn dog, I was so excited for that bread but now its deliciousness will remain a mystery!
On to this delicious loaf of chocolate which is quite delicious and chocolaty. Also moist, I mean just look how moist this baby is.
That, is what I am talking about. Yum. Also baking Pam is a life saver, the best. No stickage here!