As I'm sure you have all noticed, terrarium DIY's have been sweeping the internet. I always thought the plant ones were so cool looking and the figure ones so adorable! On my most recent trip to Michael's I decided to jump on the terrarium train and this is what I came up with!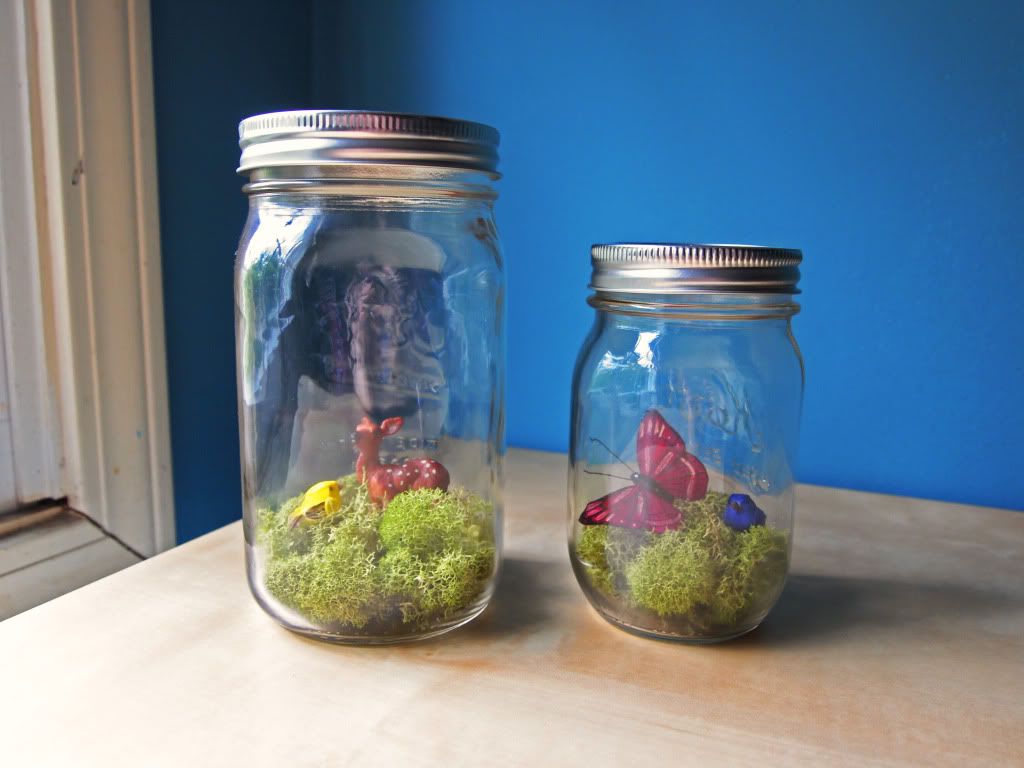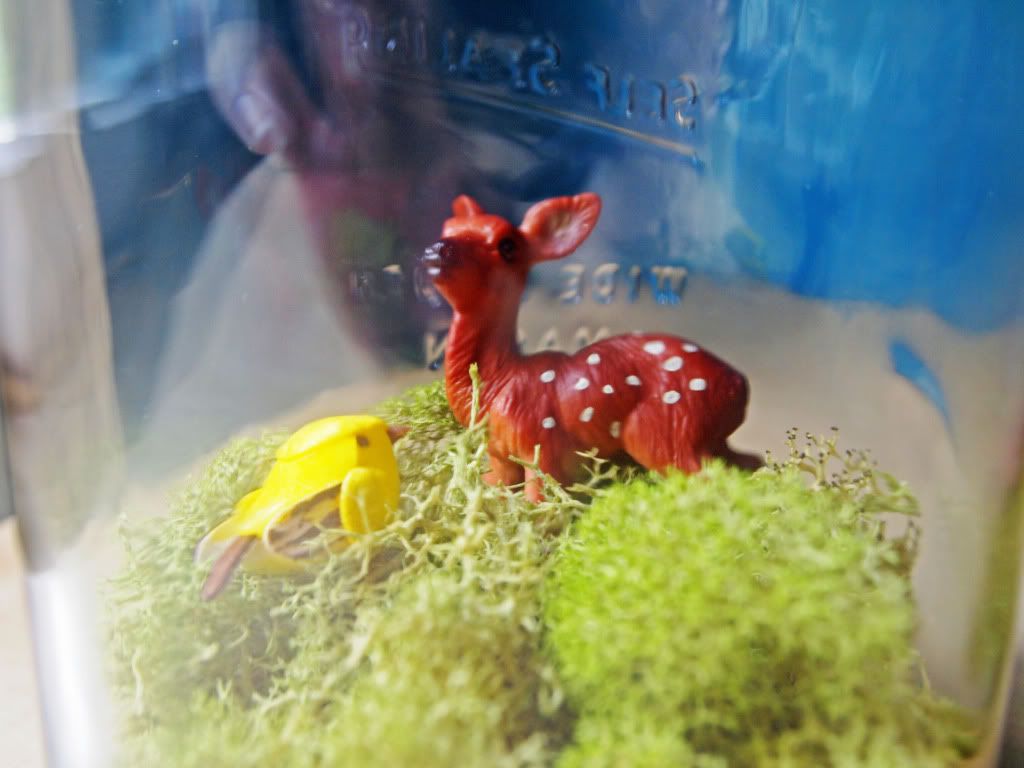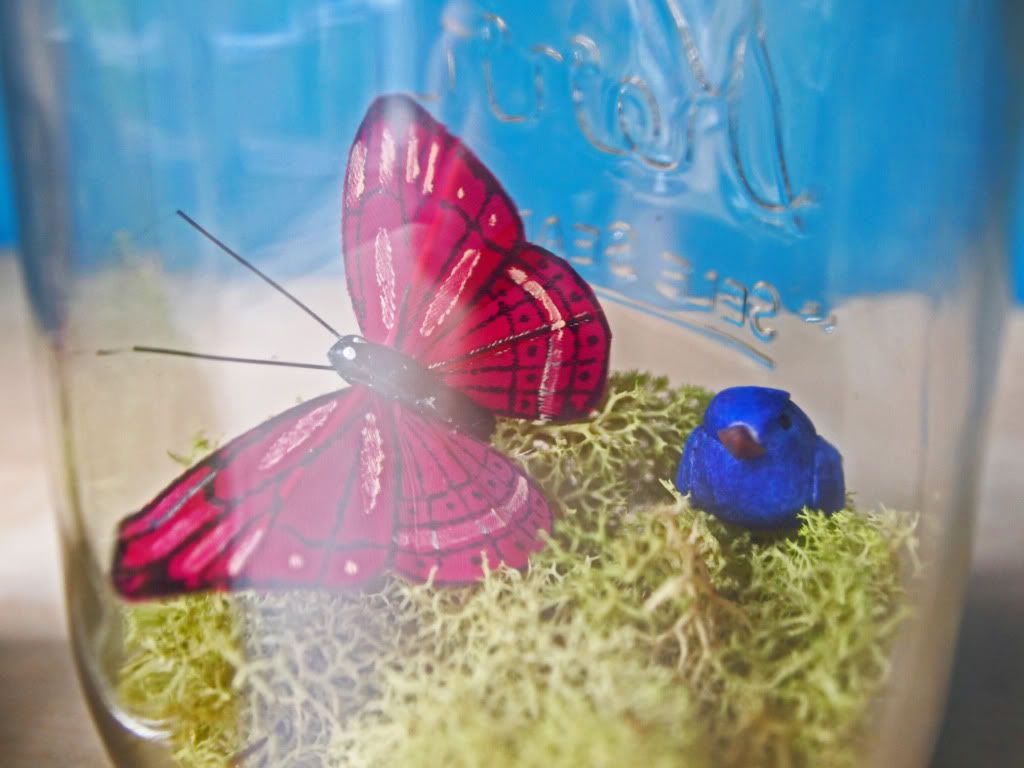 All you need is glassware of any sort that you like (I have used mason jars and a glass bowl for the ones I've made so far), moss, and whatever figures you want to put inside! I found everything at my local craft store.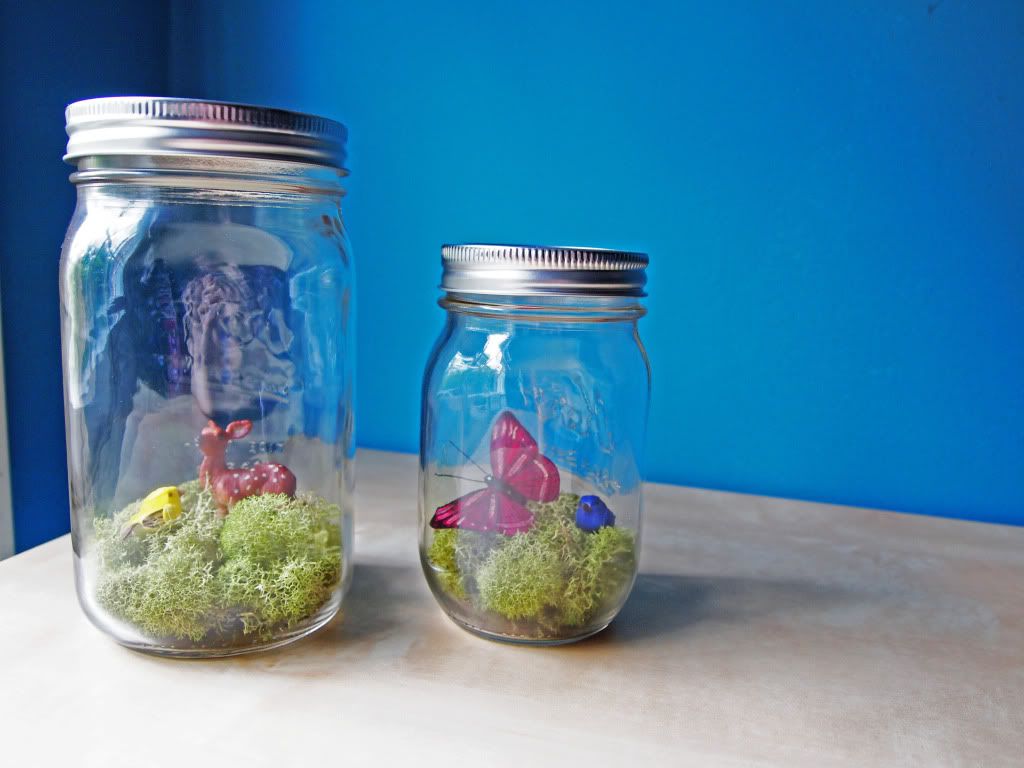 My boyfriend saw them and thought they were cool and he wanted one of his own. He said "oh that's cool, would you make me one? Make it all manly of course, with a sword or something". A few days later we went to A.C. Moore and I saw they had the little plastic figures and I told him to pick one he wanted. While he was looking I saw a white wolf and just had to get it. I made another terrarium as a tribute to Ghost in the Song of Ice and Fire series. The wolf already looked like Ghost so I created the proper scenery by adding fake snow on the ground (boyfriend's idea, good job boyfriend!). It turned out beautifully and I love having it on my nightstand.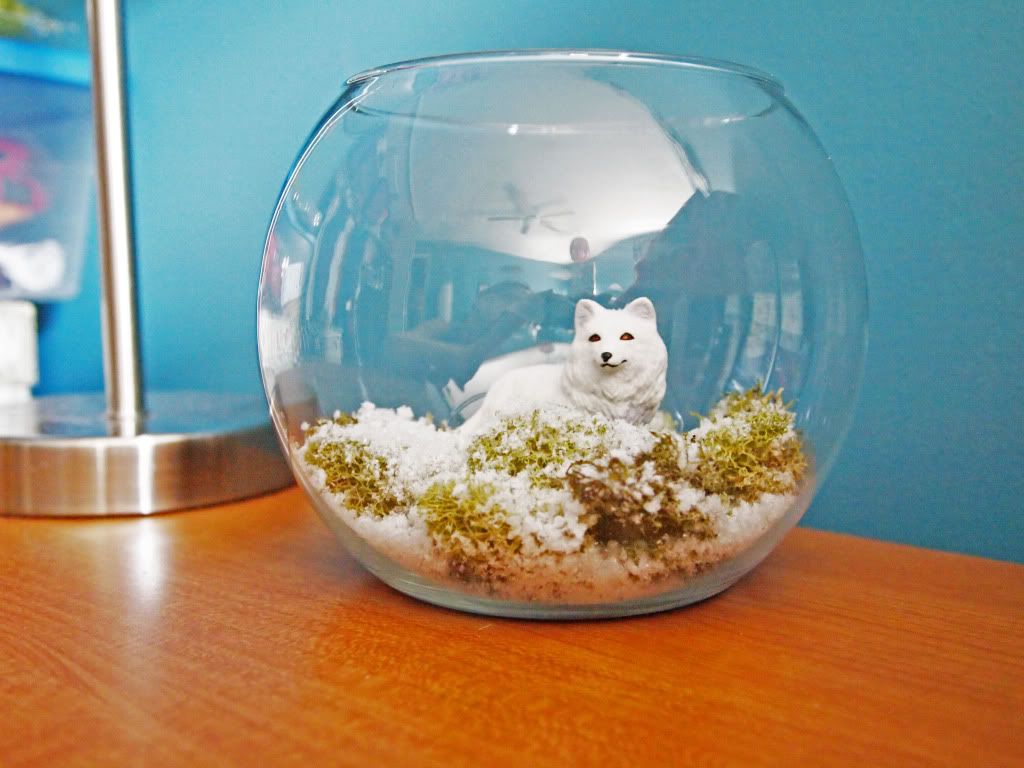 Do you have any terrariums? What crafts/DIY's have you picked up from the internet?