Happy 4th of July! I have been wanting to start some traditions because I'm old school like that and the 4th provided an opportunity. Last year I made "
Star-Spangled Apple Pie
" from
Annie's Eats
and starting a tradition, I made the pie again today, hooray! Here are a few snap shots of it including a star close up :D. Unfortunately due to the recent storm and still on going power outages they cancelled my town's fireworks show in order to "keep the restoration effort at full force". Oh well, they may take away my fireworks but they can't take away my pie.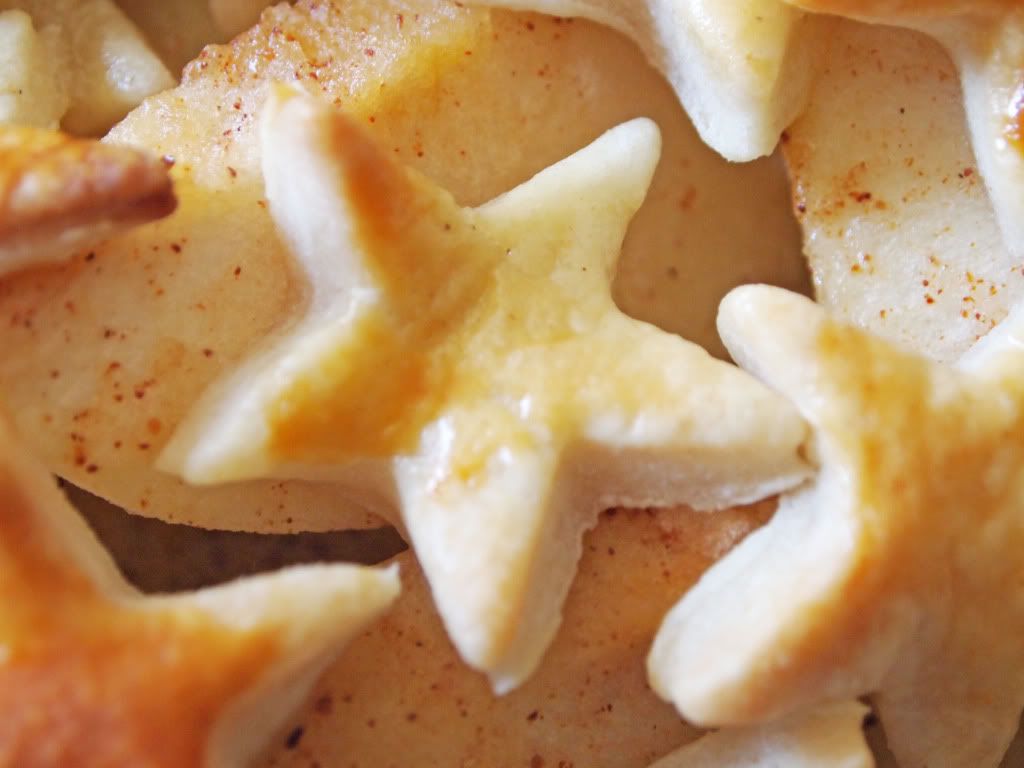 Have a good day!